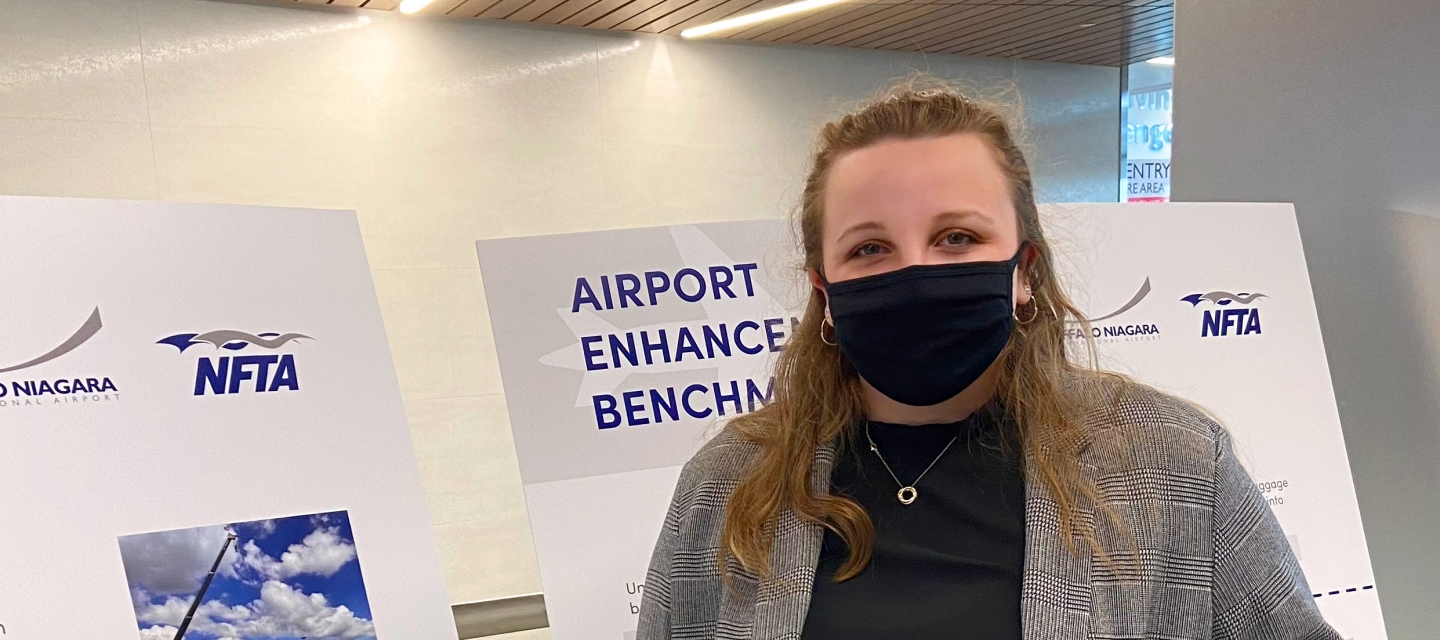 Public Relations master's student Carli Marsh completed a PR internship this summer for the Niagara Frontier Transportation Authority. 
What Is an Internship?
An internship is a formal educational project in which students complete entry-level professional work closely related to their major. Together, the student, department, and a professional organization create a learning experience consistent with the student's major. 
Opportunities
Opportunities are provided by the Career Development Center (CDC) through BengalLink. For technical support, contact the
CDC
.
For Students
Undergraduate Students
Internships are not required for graduation for our undergraduate students.
Internships are strongly recommended for students in any of the professional sequence majors:
Journalism
Media Production
Public Relations and Advertising
Communication Studies majors can do an internship in public relations/advertising, journalism, or media production, as long as they have completed the prerequisites for COM 488 in that major.
Qualified undergraduate students may apply up to six credits of internship (two 3-credit internships) to the minimum 120 credits needed to graduate.
Graduate Students
Internships are required for graduate students enrolled in our Public Relations M.S. program; those students should sign up for COM 635 Internship in Public Relations.
Internship Placement
Students conduct internships closely related to their major.
Public Relations and Advertising students generally intern in public relations departments of corporations, not-for-profit organizations, or governmental agencies.
 
Media Production majors intern in radio and television stations, with audio or visual production companies, or at nonprofit organizations.
 
Journalism majors intern in the editorial departments of area newspapers or magazines, or in radio or television newsrooms.
The department's internship coordinator, Gabe DiMaio, advises students on internship availability and best practices for scheduling interviews. The department does not place interns.
Prerequisites
To qualify for an internship, students should be in good academic standing and have completed all academic major prerequisites the semester prior to their internship placement.
Major Prerequisites
Journalism, B.A.
COM 302 Principles of Journalism
COM 303 Writing for Print and Online Journalism
COM 337 Electronic News Producing or COM 338 Electronic News Reporting
Media Production, B.A.
COM 304 Writing for Broadcast
COM 312 Basic Media Production
Public Relations and Advertising, B.A.
COM 301 Principles of Public Relations & Advertising
COM 308 Public Relations Writing
Public Relations, M.S. 
COM 610 Public Relations Principles and Practice
COM 621 Theories of Public Relations
COM 631 Advanced Public Relations Writing
Requirements
Interns are expected to do entry-level professional work, monitored by the department and their internship supervisor.
Students must complete their internship requirements like any other academic course. In the case of internships, however, those requirements follow two tracks—the work completed for the internship and the work completed for the college. 
Complete 150 hours of professional site work
Complete and submit a Weekly Progress Report to the academic site each week
Obtain a mid-term evaluation and final evaluation from the professional site and submitting it to the academic site
Write and submit a final report
Attend Career Development Center workshops on interviewing skills, resume and cover letter development  
Submit Career Development Center workshop proof of attendance
To Apply
Complete Internship Agreement
 
Have your professional internship supervisor at the intern site sign off on the Internship Agreement
 
Submit Internship Agreement to Gabe DiMaio, internship academic supervisor, at comminternships
@buffalostate.edu.
Weekly
Keep track of your hours on the Weekly Progress Reports
Email them to the internship coordinator.
Include your professional site supervisor in the email in lieu of a signature.
Keep a copy for yourself–for when it's time to write your final report.
Mid-Term
About midway through your internship (about 75 hours in), please make a copy of the Mid-Term Evaluation for your academic supervisor to complete and share with you before you submit it to the internship coordinator via email.
End of Semester
Make a copy of the Final Evaluation for your academic supervisor to complete
Submit it to the internship coordinator via email.
Please make sure your site supervisor gives you a recommended grade, which is needed to compute your final grade.
Your Final Report is due at the end of the semester. 
Final Report
At the end of the semester or term, student interns must turn in the following as a final report.
Along with all weekly reports and the midterm and final evaluations, this must be submitted before the department will award credit and a grade to the internship.
Part A
Organization chart (top management down to hourly employees; short history of organization and ownership)
Employee and management hiring practices
Policy and practice (training, promotions, raises, reassignment, etc.)
Employee professional benefits
Part C
Your analysis of the strengths and weaknesses of the internship
Your discussion of the strengths and weaknesses of your academic preparation for the internship
Your principal learning experiences in this internship
Your thoughts on what you would do differently if you had an opportunity to do it over again.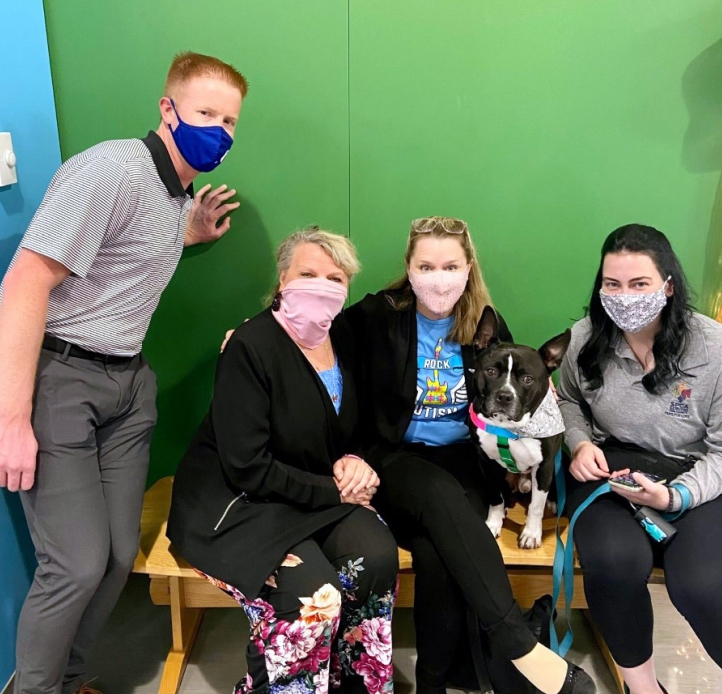 Public Relations master's student William Reuter completed at his 2021 summer internship at Kaleida Health.