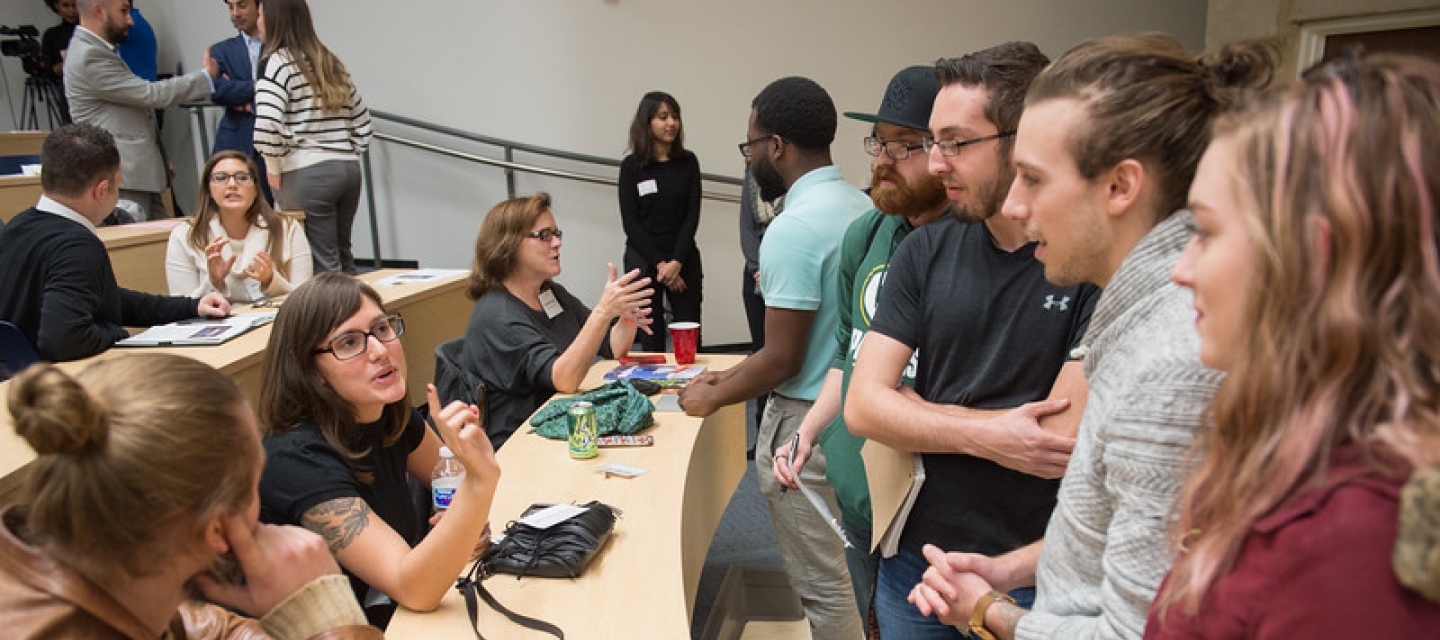 About Us
Our Public Relations Student Society of America (PRSSA) chapter provides students with networking and professional development programming opportunities.
Chapter meetings feature guest speakers from the local public relations community. PRSSA members also have toured local agencies and organizations that have public relations departments. In addition, the chapter has its own student-run PR agency, which prepares public relations plans for local nonprofits and businesses.
History
Founded in 1986, our PRSSA chapter is the oldest in Western New York. Many past PRSSA members have launched public relations careers as a result of their work with our chapter.
In 2012, the PRSSA chapter hosted its first-ever "Meet the PR Professionals Night," an evening featuring a panel discussion with local PR professionals following by speed networking. This popular annual event evolved into the Communication Department's current "Meet the COM Professionals" event, both in-person and online, with PRSSA continuing to take a leading role in planning the event.
Events
PRSSA students have attended events hosted by PRSA Buffalo Niagara, the PRSA Northeast District's annual conference, and they helped plan the Northeast District conference in 2008 and 2018. Students also have attended the national Public Relations Student Society of America Conference, held during the fall semester, as well as regional PRSSA conferences each spring.