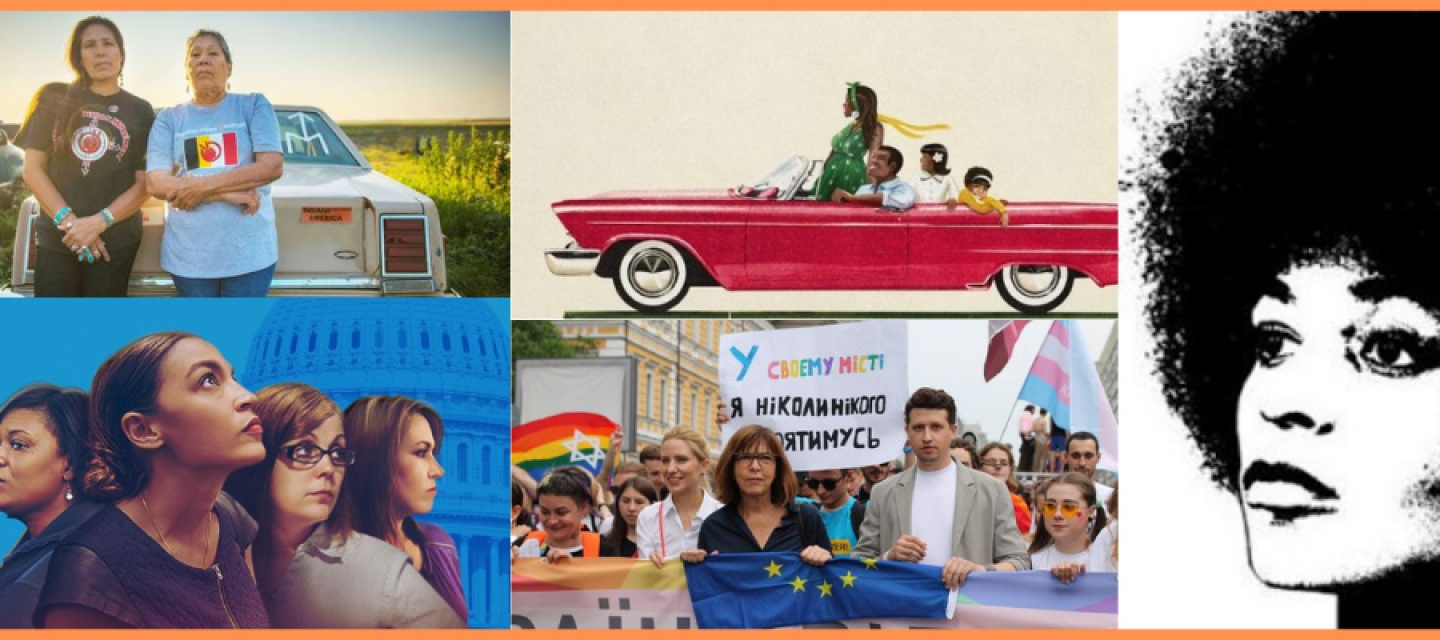 The Beyond Boundaries Screening & Discussion Series is an annual, six-part film series organized around categories of diversity including, but not limited to race, gender, class, sexuality, and abilities, with an emphasis on intersectionality.  
Screenings create an opportunity for open dialogue on social justice issues among college students, staff, faculty and members of the greater Western New York community.
All screenings are held in the Burchfield Penney Art Center's Tower Auditorium beginning at 7:00 p.m. and are free and open to the public.
News: Film Series Provides Powerful Insight into Diverse Communities
"After almost every film, at least one student will stand up and say, 'This is my life,'" They have lived the focus of the film, but they haven't necessarily seen it talked about. It's very impactful for students."
—Meg Knowles
Spring 2022 Schedule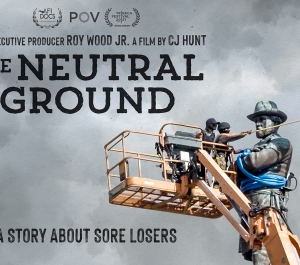 The Neutral Ground: A Story about Sore Losers
Thursday, February 10, 7:00 p.m.
A film about memory, monuments, and how to break up with the Confederacy, The Neutral Ground chronicles a fight over monuments and America's troubled romance with the Lost Cause. Director CJ Hunt is a producer on the Daily Show with Trevor Noah.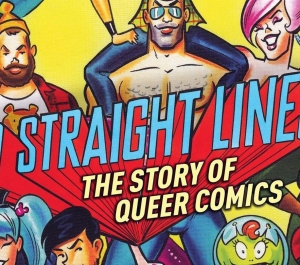 No Straight Lines: The Rise of Queer Comics
Thursday, March 10, 7:00 p.m.
No Straight Lines tells the story of five pioneering cartoonists who depicted everything from the AIDS crisis, coming out, and same-sex marriage to themes of race, gender, and disability. Director Vivien Kleiman provides a window into LGBTQ lives from the 1970s onward via artists Alison Bechdel, Jennifer Camper, Howard Cruse, Rupert Kinnard, and Mary Wings.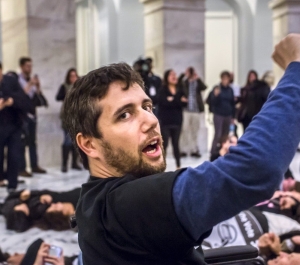 Not Going Quietly
Thursday, April 14, 7:00 p.m.
This film follows Ady Barkan, a rising star in progressive politics, after his life is upended by a diagnosis of amyotrophic lateral sclerosis (ALS), or Lou Gehrig's disease. Barkan ignites a once-in-a-generation political movement as he barnstorms across the country to demand health-care justice. Director Nicholas Bruckman documents Barkan's groundbreaking interviews with Joe Biden, Kamala Harris, Bernie Sanders, and Elizabeth Warren. Watch the trailer.
Curation & Sponsorship
The series is curated by Communication Department faculty Ruth Goldman and Meg Knowles and Chief Diversity Officer Crystal Rodriguez-Dabney.   
Beyond Boundaries is sponsored by the Communication Department, the Burchfield Penney Art Center, and the Equity and Campus Diversity Office.
Previously Screened
Fall 2021
Spring 2021
Fall 2020
Spring 2020 
Fall 2019
Spring 2019
Fall 2018
Spring 2018
Fall 2017
Spring 2017
Fall 2016
Spring 2016
Fall 2015
Spring 2015
Fall 2014